We prepare a calm main floor and "Hanare" that brings about a Japanese atmosphere.
We will guide depending on your purpose.
As a measure against the infection of COVID-19,
we are currently placing droplet panels and being thorough on alcohol disinfection
as well as checking body temperature.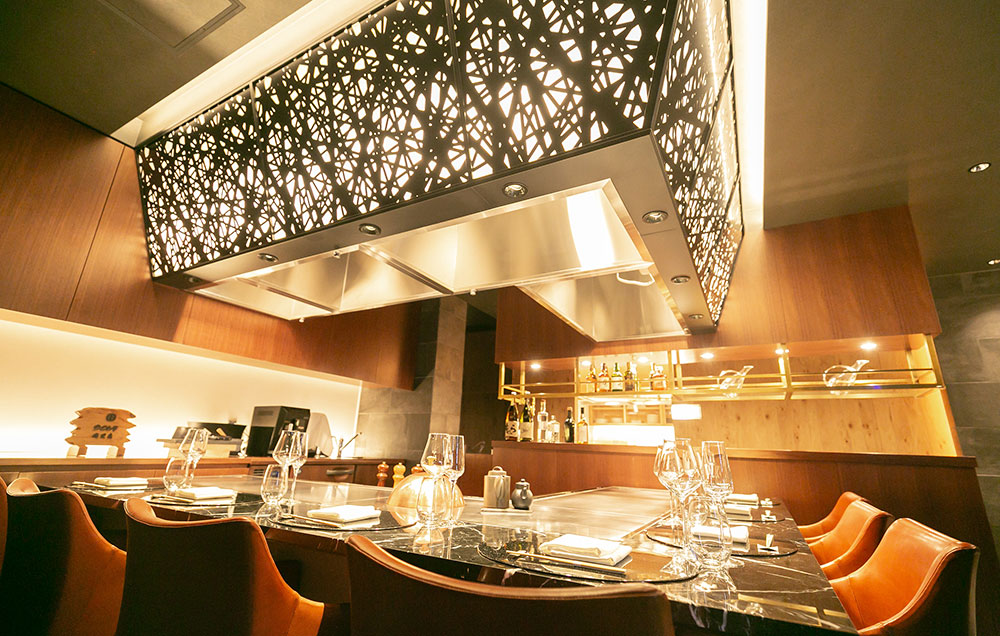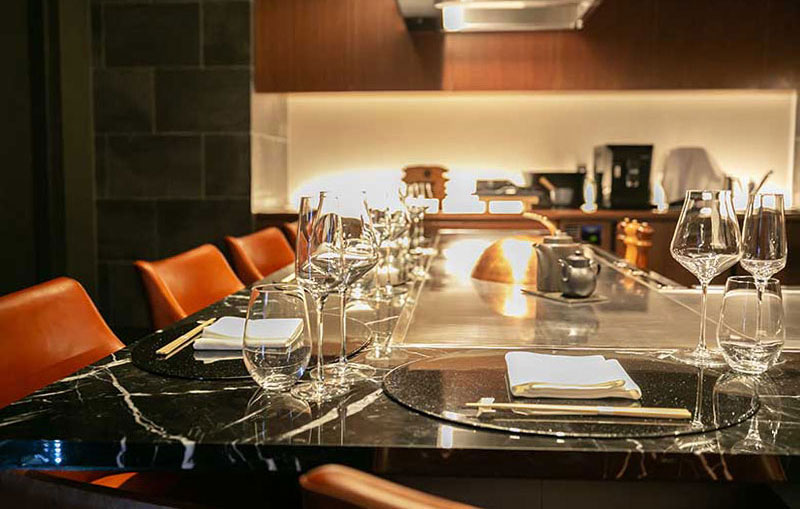 The L shaped sophisticated black marble counter with a luxurious feel.
Please enjoy the realistic feeling of Teppanyaki.
Counter : 6 seats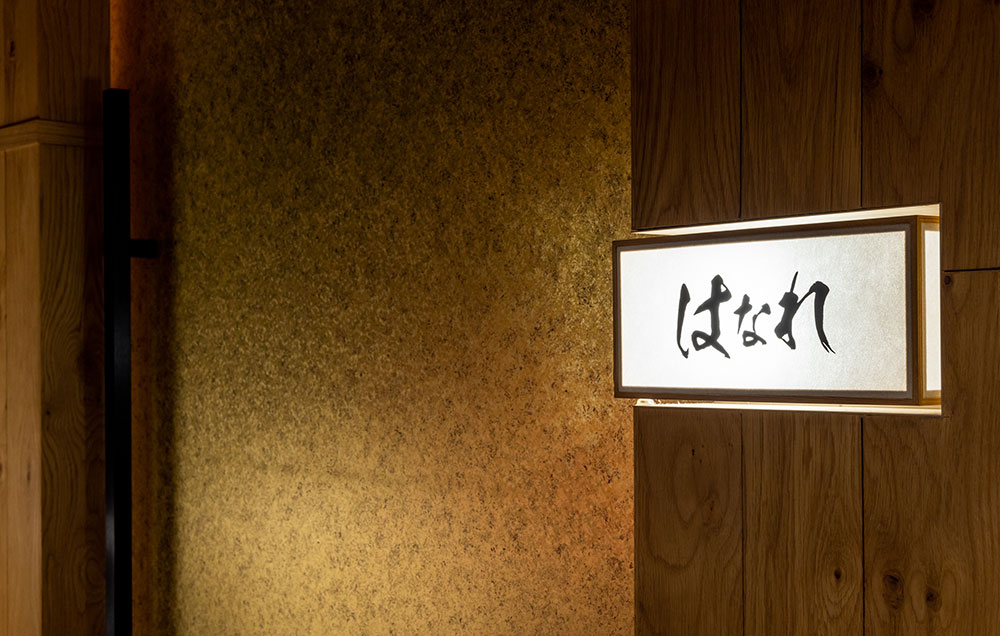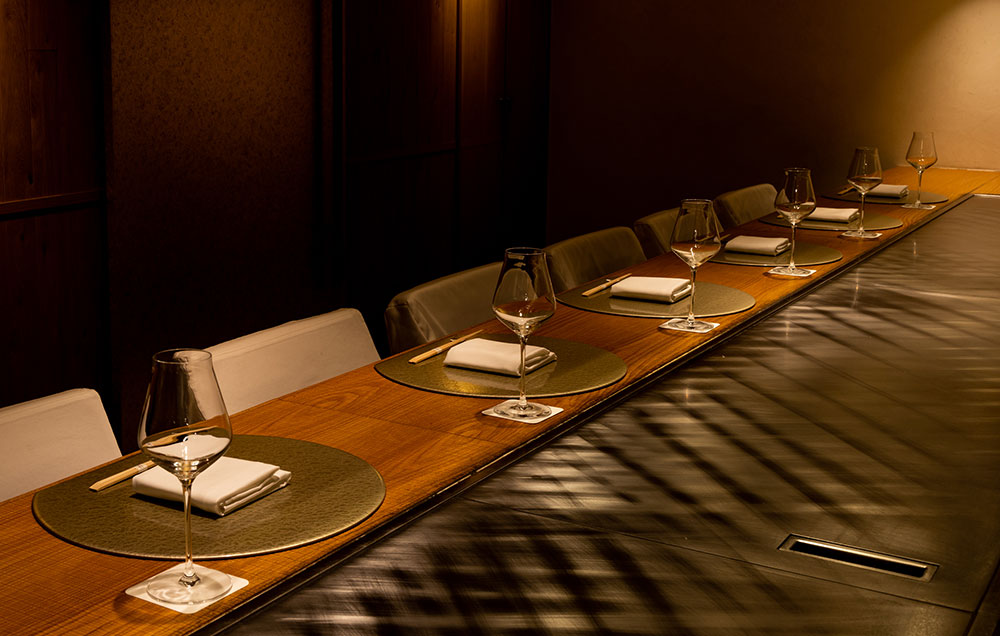 White walls and oak counters welcome you warmly.
Please enjoy "Hanare", you can feel the warmth of Japanese.
Counter : 8 seats