Limited time Offer Lunch
Ise Ebi (Ise Lobster) & North Satsuma Beef Red Meat Steak
Lunch Course
9,800 yen per person
(Order from minimum two people)
One drink included.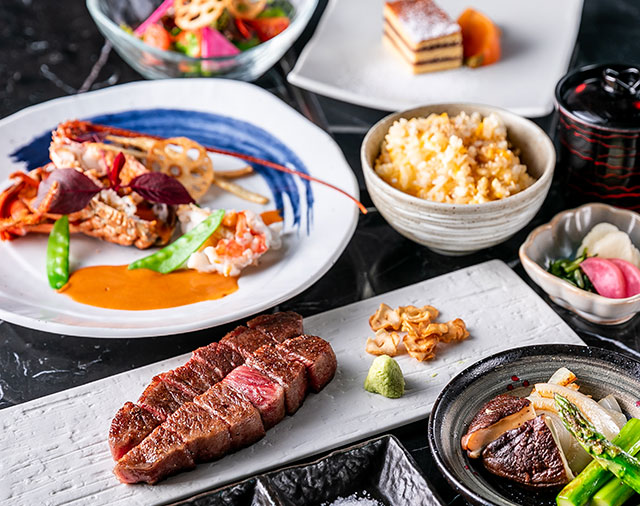 Menu
◆
Salad
Grilled half National Ise Ebi (Ise Lobster)
North Satsuma Beef Red Meat 120g
Assortment of grilled vegetables
Special garlic rice, Miso soup, Vegetable Pickles
Today's dessert
※You can substitute meat for an additional amount
Sirloin 100g. For an additional 2,500 yen
Fillet Steak 80g. For ana additional 4,300 yen
*Menu contents may change due to availability.
*If there are any dislikes of food or allergies, please let us know when making a reservation.
*If you have a food contamination problem, please advise a member of staff.
*All listed prices include service charge and consumption tax.